Members will be agog to know the outcome of the great Christmas Chase trail run from Shipbourne on Sunday 18th December. In this event the participants were divided into two teams - a fast team and a "medium" team. This was so that they could race the two stages, with the fast team having a longer course in each case.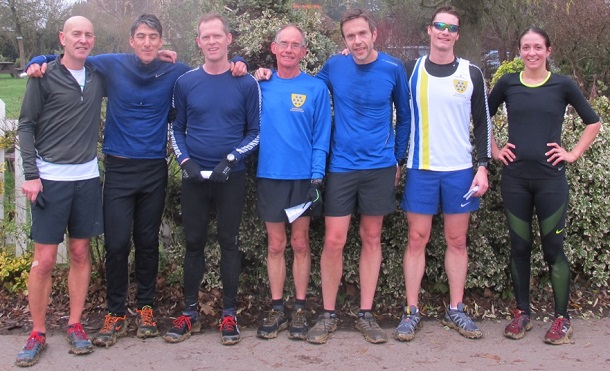 With the fast group (above) straying off course on the first stage, the medium team (below) narrowly finished ahead.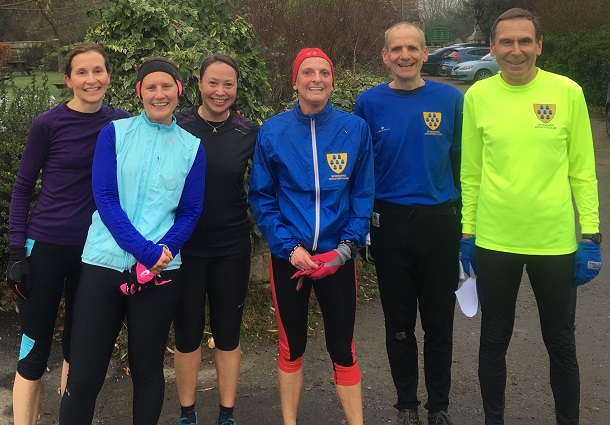 However, the tables were turned on leg two as the medium team took a longer tour of the green pastures of the Fairlawne Estate than intended, leading to a hectic finish. The fast team caught the medium team on the sticky clay soil of the final climb (see top), so the final result was a score draw. Most stayed for breakfast in the Chasers Inn afterwards.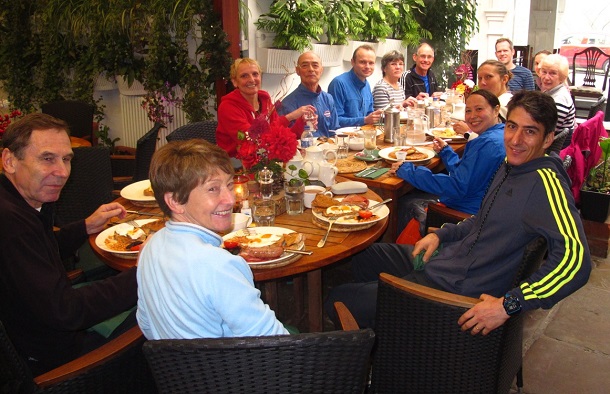 Thanks to James and Grace and Jim for the photos, and to Jim for organising the event and the breakfasts and providing water. Much fun was had by all and further trail runs early next year are being considered.