Ide Hill Trail Run - 15 January 2017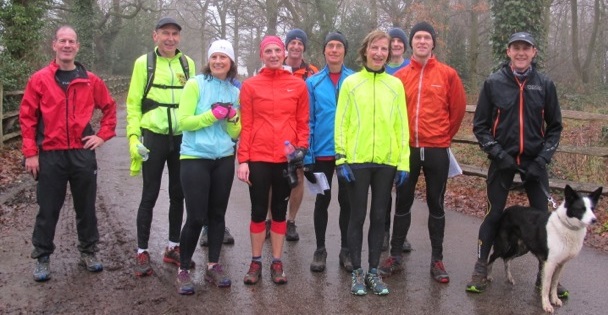 A hardy group of runners splashed through the mud, slush and snow of Jim Knight's latest excellent route from the Ide Hill shop. Most stayed for coffee in the shop afterwards. The spare feet in the picture above belong to Happy. Thanks to Jim for organising and providing water and support in the wintry conditions.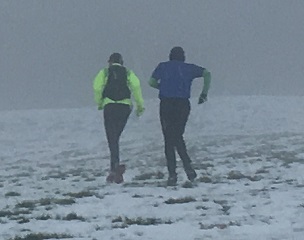 Next up: Otford Recreation Ground at 09:00 on Sunday February 12th.