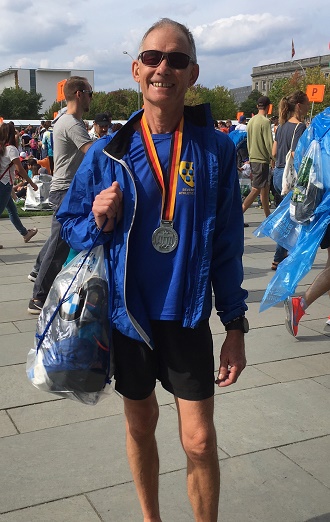 While Eliud Kipchoge was faffing about at the front of the Berlin Marathon field on 16th September, there was a significant run further back as James Graham made a tentative return to competition after a quiet period of racing.
James reported: "The conditions were ideal, sunny, not too hot and with a gentle breeze to help with cooling. I managed 3:21:49, which I was extremely pleased with as I have been struggling with various injuries for the past couple of months."
Despite his race rustiness, James was fourth out of 453 M65s in the race.
The full results are here.