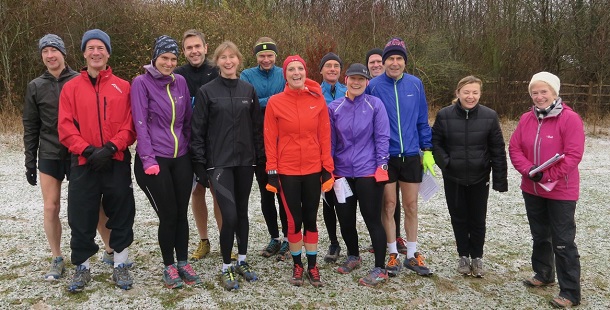 Whilst lesser athletes were put off by the snow, eleven hardy SAC trail runners braved the Lullingstone hills for a trail chase, writes Jim Knight.


On the first loop, the red team, led by John Denyer triumphed over the "fast" blue team with a lead of about 2 minutes.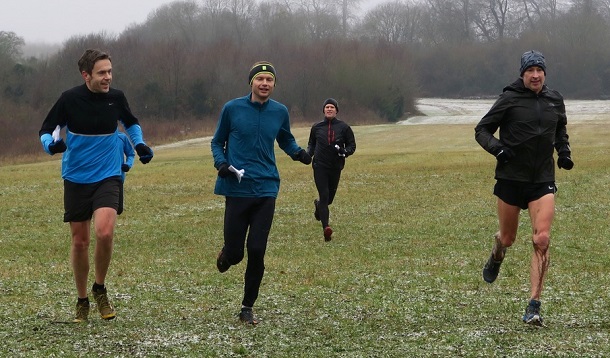 However, on the second loop the blue team had red in their sights with half a mile to go and sprinted past them to finish a few seconds ahead.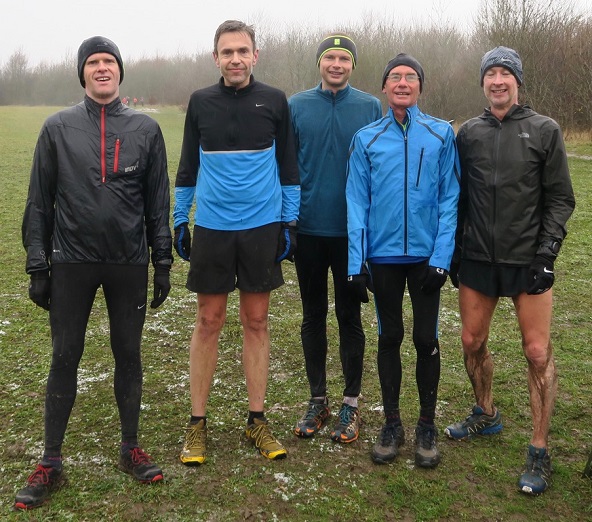 [Loop 2 - the victorious blue team with red team appearing in the distance.]
With one win each, the teams adjourned to the cafe.