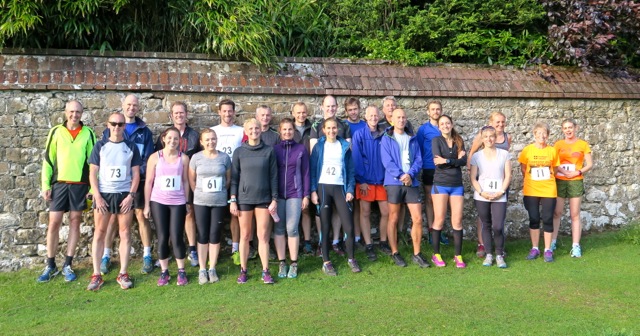 Here are the full results for the 2017 Knole Relay, writes John Denyer. Congratulations to our winners Kayleigh, Michael and John.
The results give you your lap split times and there are rankings for the Fastest Lap time, led by David Ives, and the Most Consistent pace across the 3 laps which is led by Nick Humphrey-Taylor. They all make interesting reading.

I hope you all enjoyed the event, we were extremely lucky to have a dry evening after all the earlier rain and Jim took some great photos.

I had hoped that the teams would be more even but a quick check of the winning team shows that all 3 of them ran significantly faster than recent race times would suggest - well done to them but now we know what they are capable of their cards are marked for next year!

Thanks to Jim and Lesley for their help with the timing etc.