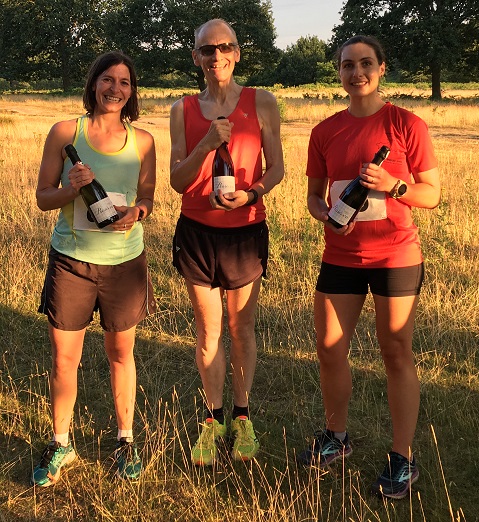 Andrew Hutchinson was fastest and Graham Dwyer most consistent at the Knole House Relays organised by John Denyer on 3rd July. It was a great summer evening event in fine conditions enjoyed by all the participants. John writes:
Here are the full results for the Knole House Relay for you to mull over. Well done to our winning team of Laura, Simon and Marion who all ran very consistently throughout. It was I think our closest competition so far with just 34 sec covering the first 5 teams.

Many thanks to Josie for helping out with the timing and we all hope to see you back running regularly soon.