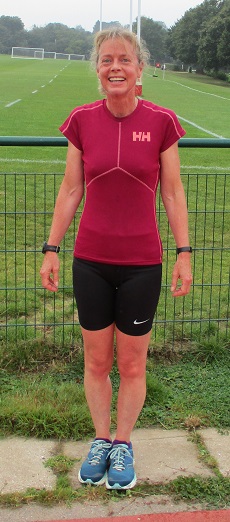 Suzy Claridge won the September handicap by a big margin and with a course PB. Chris Desmond was runner-up, two seconds ahead of Andy Ashlee.
Suzy continues to lead the series with Simon Hallpike now three points behind in second and early leader Dan Witt five points adrift in third - and joined on points by Bridgit Weekes and Lucy Wilkes.
Suzy was the fastest woman and Andy the fastest overall.
The next race, over seven miles, starts at the Sevenoaks School track at 08:30 on Sunday 31st October.
All the details are here.