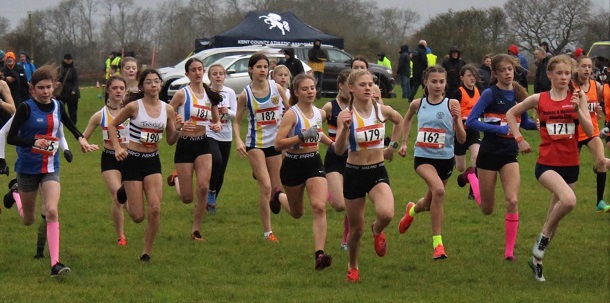 Two Kent Leagues completed and SAC Juniors look set for a successful season, writes head coach Darrell Smith.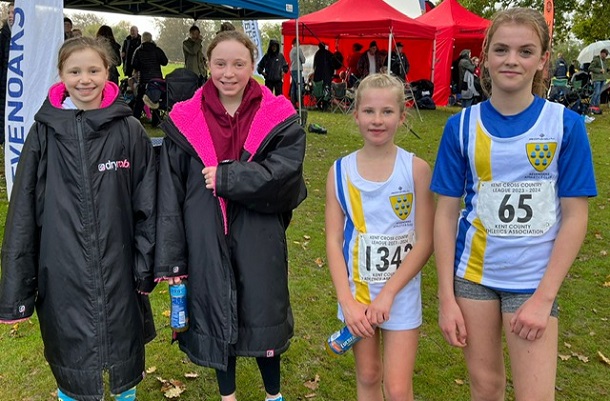 Despite the diminutive size of the squad some great runs this weekend show we look competitive against the larger Kent Club rivals.

So far this Season, four athletes have placed in the top 16 in their respective age groups -  
U13s James Ross, Gabriel Mauduit; Arthur Patten in the U15s and Holly Diprose in the U17Ws. All are in contention to be selected to represent Kent in December.

Team wise on Saturday , our U13G were 6th, our U13Bs 5th with scope for similar or better team performances in older age-groups at the Kent Champs in January. And our U17W team, who won as U15s continue to have a genuine medal chance this winter.

The event also saw 5 U11 athletes compete in a 1 mile race with William 5th and Eva 3rd. Future looks good.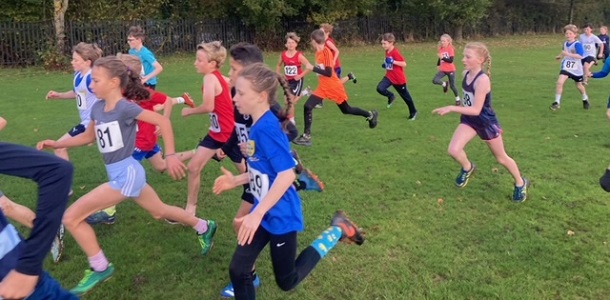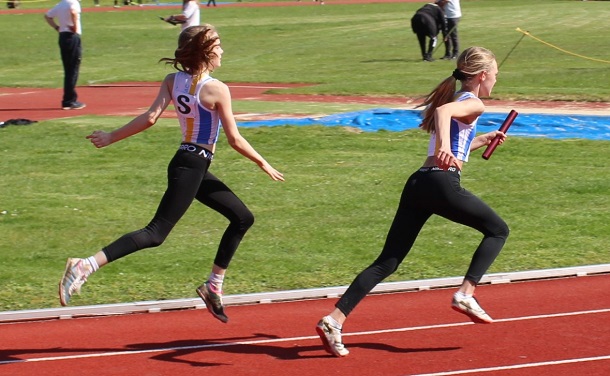 Team wise, the main focus this Summer, after being promoted last Summer to Div 1 of the KYAL (U13/15) was to maintain our position in the League, writes head coach Darrell Smith. In addition, establish an U17 Team in the Southern Track League. Individually we were looking for our Athletes to place at Kent Champs and maybe qualify for National Champs.
Kent Club Champs
On May 14/15th the U15s and U17s had their Kent Club Champs at Bromley.  The highlight was Bronze in the U15G Shot for Briana Karunga and a 4th for Holly Diprose in the U17W 1500m. In the U17M 100m Toby Vagg was an impressive 7th and Liv Mtungwazi was one place short of making the U15G 100m Final.
Kent Schools Championships, Medway Park, Gillingham
By June, the season was fully in swing and the temperatures were hot on Sat 10th June at Medway Park. Representing their School districts but very much SAC Athletes, Holly Diprose converted her previous two 4ths at 1500m at this event with a 1st place which was probably her best race of the season.
Other performance there included a 6th in the 400m for Luke Bridges and 5th for Hattie Carson in the Long Jump.
U13/U15s Kent Young Athlete League – SAC stay in Kent's Premier League
Our Season started well with 6th at our first KYAL match and Norman Park on the 29th April, staking a claim for Div 1 Athletics in 2024.
In June the U13/U15s were in action again at Bromley. A tough match we slipped to 7th and into the relegation zone. It was clear that it was going to be a close-run thing to achieve the goal of "avoiding the drop".
In the July Match we fought back to 6th (by 4pts) to earn the critical match points which meant a straight fight between ourselves and Invicta East Kent at the last match. We put in a great effort on the 12th August to extend our lead over Invicta and secure premiership Athletics in 2024. In fact, our U13Gs actually won their age-group. A new level for the Club.
Southern League, Kent Division – a foothold for U17s
This Summer saw the Club field its first Team in the Southern League Div 3 (Kent). An adult League but also perfect for our U17s. Over 4 matches the Club ended up 5th. A total of twelve U17s competed for the Club ably assisted by SAC Seniors. I'm confident we can rise up this League over the next few years as more Athletes emerge from the U15s.
Kent U13 Champs – grand finale
Always at the end of the Season, the Kent U13 Champs provided a late flourish for the Club. Ten Athletes competed with three achieving medals. Bronzes for Matilda Murray in the 70m Hurdles, Olwyn Mtungwazi in the Shot and Andrij Znetyniak in the Discus. A special mention for James Trenter who was 4th in the 75m Hurdles and 7th in the Javelin in only his 2nd competition.
So, a successful Season with 75 athletes competing for the Club this Summer. Seventeen Club records were broken. Twenty-six Athletes competed at one or both of the County Champs achieving a gold and three Bronze. Its worth reflecting that in 2016 we had twenty-one Athletes compete for the Club and were 6th in Div 2 of the KYAL with just 3 Club records.