Andrew Mead led home the Sevenoaks AC runners at the final Kent League match of the season at Norman Park on 12th February. With only three SAC members competing, the senior men failed to complete a full team for the first time this year. As SAC co-ordinator James Graham commented "the difficult part is managing to stay fit for all four races".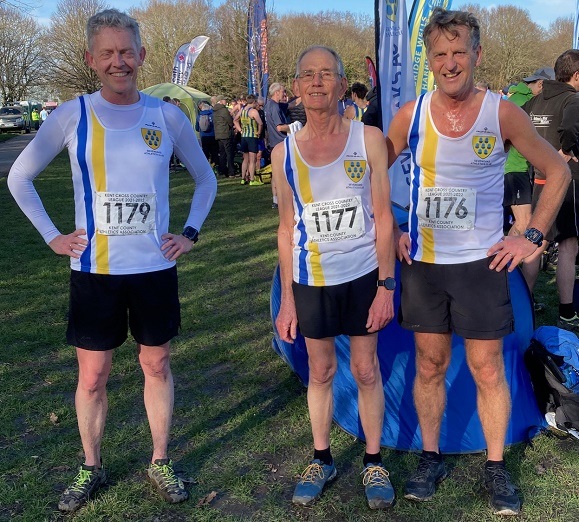 Andrew was 102nd and seventh M50, with Chris Desmond 141st and fifteenth M55 and James Graham 183rd and third M65.
By completing all four races, Andrew and Chris also figured in the final standings. Andrew was fourth M50 and Chris twelfth M55.
The other senior SAC participants in the KXCL this season, all with at least two races, were Oloff van Zyl, Dan Witt, Nick Humphrey-Taylor and Andrea Berquez.
Michael Ellis of Tonbridge AC won the men's title, and Megan Marchant of Cambridge Harriers the women's.
The full results are here.
 (Action pictures by Kev Howarth)