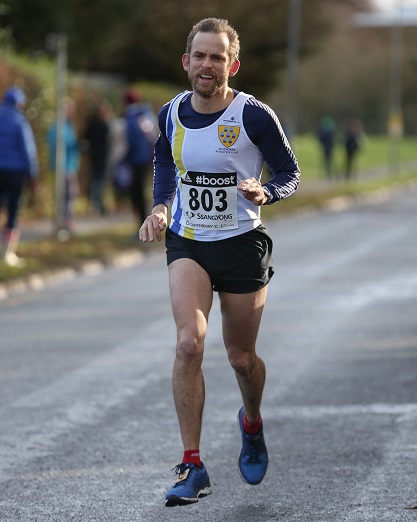 David Ives won the Bedgebury 10k, "a soggy and hilly slog", on Sunday 17th November as Sevenoaks AC runners took part in five races on the day.
Busiest was the Lullingstone 10k where six SAC members were competing, with Chris Desmond  7th in 47:59, James Baker 15th in 50:11, Bridgit Weekes 53rd and 1st W60 in  57:40, Maria Ashlee 130th in 75:50, Martin Dixon 131st in 76:19, and Sylvia Lewis 162nd in 84:29.
In the Bedgebury Half, Michael Allen was 82nd in 1:54:15, while in the Marden Half, Lionel Stielow was 154th (3rd M70) in 2:04:34. Finally, in the Marden 10k, Graham Dwyer was 13th in 41:42 and Sarah Fisher 77th (17th W) in 51:41.