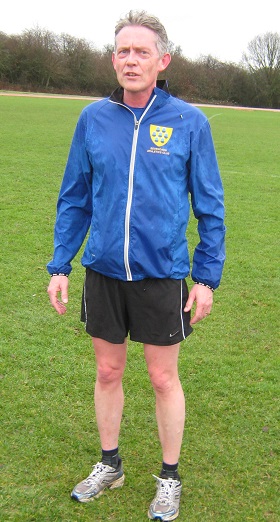 Andrew Mead won the seven mile February handicap, in wet and windy conditions, narrowly ahead of Duncan Warwick-Champion.
This was Andrew's second win in the second race of the series, and he was also fastest on the day.
The next race, over five miles, is on Sunday 24th March at the Sevenoaks School track.
Details are here.