SCVAC T&F 13 May 2019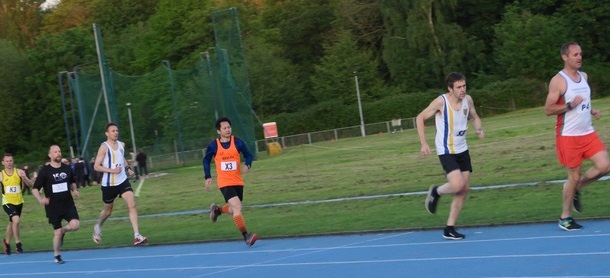 The first two SCVAC T&F events of 2019 took place on 3rd and 13th May, with Sevenoaks AC fielding teams in both men's and women's categories. Results for the earlier meeting were delayed but have now been released albeit without measurements in a couple of events. Seven men made up the men's team on 3rd at Sutcliffe Park, coming fourth on the day, while only two attended the women 's event, nevertheless finishing fifth. For the men, Graham Dwyer, Jim Knight, Dan Witt, Duncan Cochrane, David Simpson and Zachary Ramsden scored for the men, with Andrew Rackham also competing. Lesley Knight and Sylvia Lewis scored for the women. The results are here.
Both teams were slightly bigger for the second match on 13th at Dartford. Andrew Simpson, Geoffrey Kitchener and Ron Denney boosted the men's squad, while Bet Benn and Pauline Dalton augmented the women. Once again, Lesley and Sylvia added points. Highlights for SAC were Pauline's win in the W50 1500 and Duncan's second place in the M60 race at the distance. Despite these triumphs, the men were again 4th and the women 5th. They are also 4th and 5th respectively in the standings after the two events. The Dartford results are here.
The next event is on Friday 31st May at Tonbridge. SAC members contact This email address is being protected from spambots. You need JavaScript enabled to view it. for more information.