Kent GP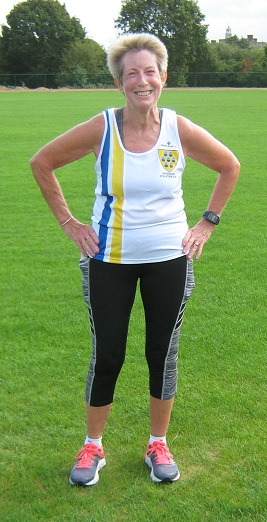 With eight of the ten races completed, Sylvia Lewis is SAC's best-placed athlete to win gold in the 2019 Kent AA Road Grand Prix. Sylvia leads the W65 category, while Sally Shewell lies second in the W55s, Lionel Steilow third in the M70s and John Witton fourth in the M40s. In the overall competition, Andrew Milne is twelfth male, with John Witton not far behind in 14th, while Heather Fitzmaurice is our leading female in 18th.
In the team competition, the SAC men are 5th and the women 9th.
Sevenoaks AC runners have already won medals in the competition with four veterans securing bronzes in their categories at the long-course championship at Paddock Wood in April: Sylvia in the W65s, Sally in the W55s, Mary Bridges in the W35s and Lionel in the M70s. The short-course championship is the next GP race which is at Larkfield on 15th September.
The spreadsheet for the first eight races is here.
The final results for the 2018 Kent Road Running Grand Prix have been announced following the tenth and last event, the Tonbridge Half Marathon on 7th October. The results show Sevenoaks AC's men's team in fifth place, with points contributed by twenty-four different runners. John Witton chalked up the most points for SAC, and finished eighth overall in the series. John was also fifth M40, despite his first two races not counting in the age category. James Graham was our highest men's age-group performer as fourth M60.
SAC were also twelfth in the women's rankings, with Sally Shewell the leader of our five scorers in that event in eighteenth place. The results also confirm Sally's brilliant W55 victory in the 2018 Grand Prix after a fine season's racing. Congratulations also to Sylvia Lewis who was fourth W65.
The Canterbury 10 on 27th January is the first fixture to be confirmed for next year's Kent GP, with the other races to be notified in early November. Information will be here. The final spreadsheet is here.