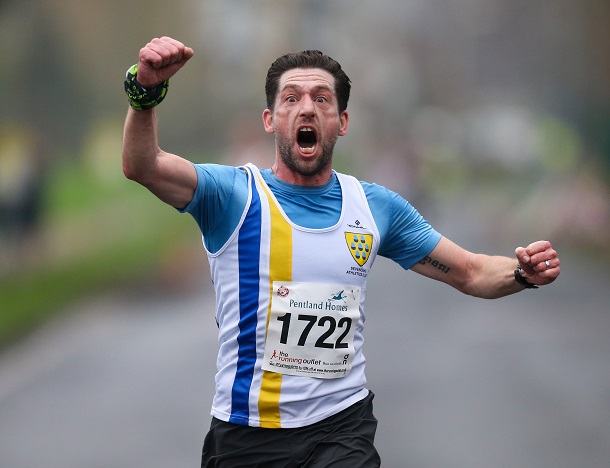 John Witton was ninth overall and just pipped by one second for first M40 as twelve SAC runners tackled the Canterbury 10 on 26th January. This was the first Kent GP race of 2020 and some of Sevenoaks AC's most successful runners in past GPs were among the competing dozen, including Lionel Stielow who was fourth M70.
The SAC results were: John Witton 9th in 1:00:00, Ed Saunders 45th in 1:04:11, Nick Humphrey-Taylor 47th in 1:04:01, Dan Witt 125th in 1:08:56, Chris Desmond 179th in 1:11:40, Graham Dwyer 192nd in 1:12:02, Jat Soomal 227th in 1:13:04, Marion Van Lille 407th in 1:19:12, Sally Shewell 602nd in 1:26:18, Anna Humphrey-Taylor 713th in 1:29:25, Hugh Shewell 730th in 1:29:23 and Lionel Stielow 924th in 1:36:22.
The full results are here.