World Gold and UK Record for RPK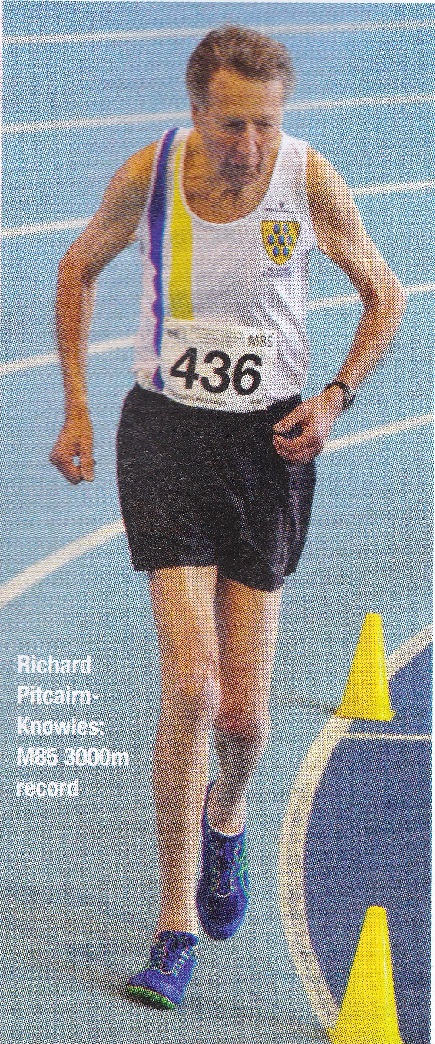 Richard Pitcairn-Knowles added to his extraordinary list of masters achievements indoors and out during March with a new UK record 18:55.69 in the M85 indoor 3000m as he won both the 3000m and 800m (4:57.18) at the British Masters Indoor Championships over 9/10 March.
Not content with mere UK titles, Richard went on to contest the World Masters Championships at Torun, Poland on 24/25 March where he won silver in the M80 3000m (18:57.99) on day one and followed that with gold in the M85 Cross Country on the following day (6k/50:41).
The picture of Richard in his UK record run is from Athletics Weekly. Many congratulations to Sevenoaks AC's reigning World Champion and UK record holder!