SCVAC T&F 2018 - Bromley Friday 15th June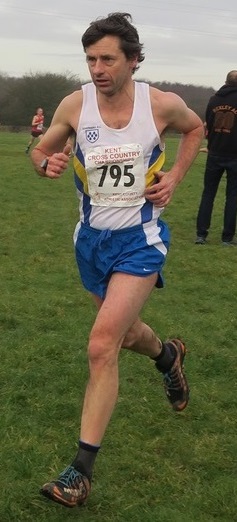 The third meeting of the Southern Counties Veterans Athletics league Kent Division took place at Bromley on Friday 15 June with mixed results, writes This email address is being protected from spambots. You need JavaScript enabled to view it..
The highlight was Darrell Smith's victory in the M50 1500m Div 2 race in a time of 4:37.4, slightly slower than his outing on the same track earlier that week, in which he achieved a top-twelve UK ranking for that age group. Divisions 1 and 2 were started together and Darrell held the lead for almost all the race, but with Monday's race still in his legs, was pipped by a Div 1 athlete in the closing stages; the times for both were exceptional.
 
This was our only outright first place on the night. We were unable to fill several field event slots in the men's events and so could only make fifth team position on the night, dropping to fourth place in the overall series. The women were, through other commitments and injury, not able to put forward a team at all, and so fall back from third to fourth place in the overall series.
 
Our other 1500m runners, Graham Dyer and Neil Haggertay, took fifth places in their (M35A & B) events. Also on the track was a 200m series, which they also undertook, joined by Duncan Cochrane and Geoffrey Kitchener in other age groups; the fastest was Graham, in 30.8 seconds. The final track event was the 2000m walk, with third place in the M50 race taken by Geoffrey under floodlights.
 
In the field events, the latter was our only high jumper, second-placed in the M60s. Our sole representative in the shot put was Duncan, fourth-placed in the M50s.  However, we had a full team for the three javelin events, best placed being David Simpson, third M60 with 15.33m. This should rank as sixth in the M75 UK rankings, save that the competition required use of the M60 heavier javelin (which requires more effort than the M75 version, so David does not necessarily get credited by the rankings for what the achievement actually amounts to).
 
Provisional results ("very draft") are here. These will be modified, but I think not in a way which will affect significantly our recorded placings. Final results will be here.
 
Our next meeting will be on Monday 2 July at Dartford Central Park Cranford Road, Dartford DA1 1JP and athletes are needed for a range of events - see details here.