KXCL 2017/18 Match 5 - Sparrows Den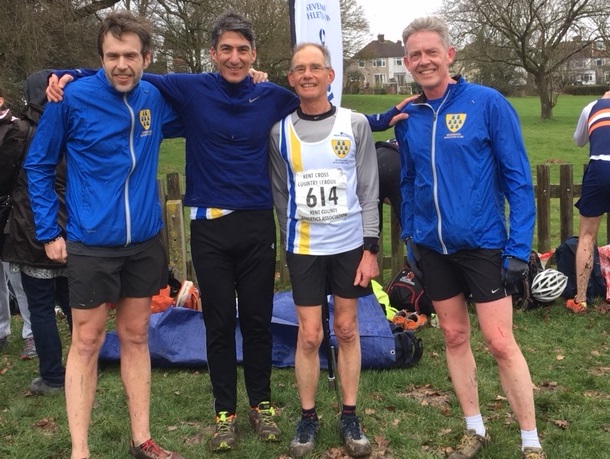 The final race of the Kent cross-country league 2017/18 took place at Sparrows Den, West Wickham on 10th February and once again the Sevenoaks AC senior men completed a full team. The all-veteran quartet of Darius Sarshar (73rd), Dan Witt (77th), Andrew Mead (81st) and James Graham (120th and 2nd M60) ran brilliantly for twelfth team on the day. After all four races, the SAC team were 13th. Darius was our top scorer coming 11th M40 in the series.
Richard Pitcairn-Knowles ran in the M70 race, coming fourth, to complete a full card for the series. Richard ended up 3rd M70 (and 1st M80) in the League.
The full results are here.