Staplehurst End-of-Year 10 31 December 2017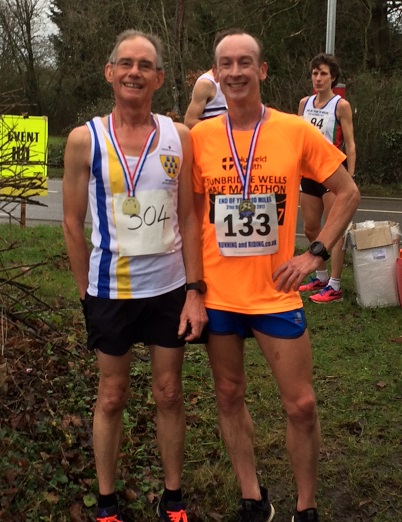 Four SAC runners took part in the Staplehurst 10 miler on 31st December in wet and windy conditions, writes James Graham. Just to make it more interesting there was the addition of an unintentional water splash just before the long climb.
Nick Humphrey-Taylor was 11th (4th M40) in 1:04:43, James Graham 18th (1st M60) in 1:07:51, Anna Humphrey-Taylor 165th in 1:31:47 and Neil Haggertay 225th in 1:42:44.
The full results are here.