KFL 2021-22 Match 5 - Blean Woods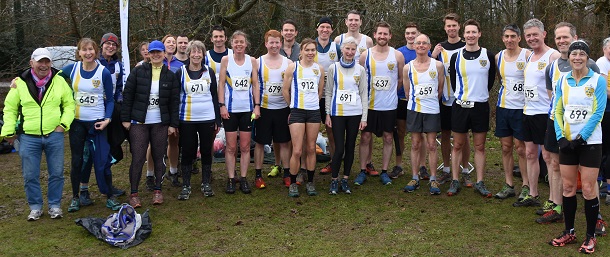 Sevenoaks AC women increased their lead in the Kent Fitness cross-country league with a superb victory in the penultimate race of the series at Blean Woods, Canterbury on 6th March, beating nearest rivals Canterbury Harriers into second place on their home mud.
Andrea Berquez (W35) led the team home in second place overall and was first veteran. The other scorers were Suzy Claridge (W45), Pauline Dalton (W55) and Hannah Sangan. All three age-group scorers were either first or second in their categories. Other SAC veterans running well were Cath Linney (3rd W50), and Bridgit Weekes and Sally Shewell (2nd and 3rd W60s).
Once again the men's team was fifth with scorers James Graham (M60), Darius Sarshar and Andrew Mead (M50), Andrew Hutchinson and Mike Lochead (M40), and Ed Saunders, Richard Alford-Smith and Guillaume Nineven. The combined team were also fifth.
The SAC results were:
After five matches the women's team lead, the combined team is fourth and the men are fifth going into the final match on 20th February. This will be on Sevenoaks' home course at Knole Park starting at 09:00.
Jim Knight's report, with assistance from Duncan and Pauline, is here. The full results are here.