SAC (Virtual) Handicap December 2020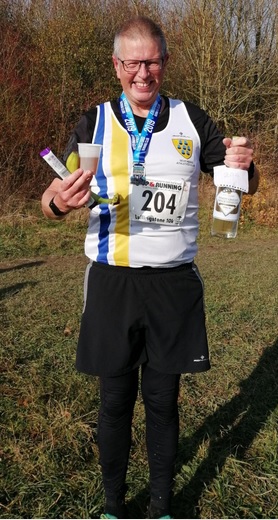 Martin Dixon won the November handicap to set up a down-to-the-wire finale in December.
Lucy Wilkes still leads the series but Andrew Mead is now level on 8 points after finishing second in November.
Dan Witt, third in November and in the series, could also finish with eight points if he wins the final race, as could Jim Knight or Jon Copping. But Martin Dixon would definitely secure the trophy with one more win.
The December event is once again a virtual race, this time over seven miles any time in December. The details are here.