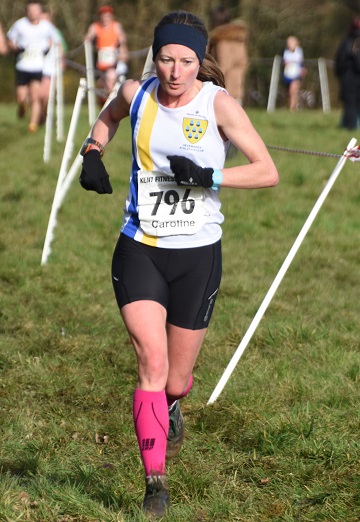 With the completion of the Sittingbourne 10 on 1st October, the final results are in from the Kent Road Race Grand Prix and, after some brilliant racing, Caroline Fenwick finished third woman overall and first W45.
Caroline led the Sevenoaks AC women to 8th place out of the 43 competing clubs, with points also contributed by Dawn Nunes, Julia Davis, Nicola Glover, Sally Shewell, Lucy Wilkes, Bridgit Weekes and Glenda Goscomb.
In the men's competition, SAC were 15th with points from Chris Desmond, Alan Male, Paul Fanti, Michael Lochead, Andy Nicoll, Andrew Hutchinson, Simon Hallpike, James Nash, Richard Alford-Smith, Sean Leith, Daniel Stewart, David Hale and Andrew Milne.
The full results are here.
The first four races of the 2024 GP are already selected:
21st January - Canterbury 10
18th February - Tunbridge Wells Half
3rd March - Paddock Wood Half (and the Kent Long Course Championships)
29th March - Folkestone 10 (the April event).
It is intended that the KGP 2023 awards will be after the Canterbury 10 race and those concerned will be notified in early January, with a complete list of all ten KGP events between January and October 2024 to be issued in a few weeks time. The details are here.