Articles
KFL Relays and Prizes
Sevenoaks AC runners head out to Nurstead Court on Sunday (17th March 2013) to run in the Kent Fitness Cross Country League end-of-season relays and to collect four prizes for their performances in the seven-race 2012-13 season. After scoring well in every race, the Sevenoaks AC Ladies Team finished runners up in the League.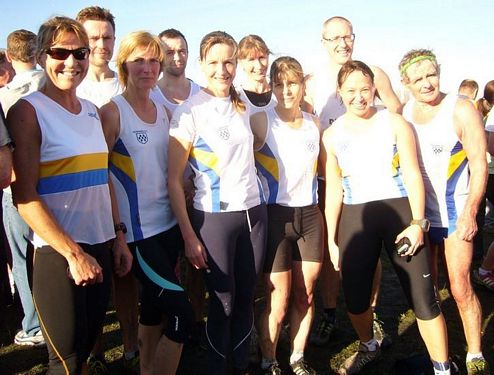 All the SAC prize-winners are in the above picture, including our three individual winners:
W45 winner Pauline Dalton (back row 2nd from right), W40 winner Heather Fitzmaurice (front row 3rd from right) and M70 winner Jim Fitzmaurice (front row right).
The full list of prizewinners is here.