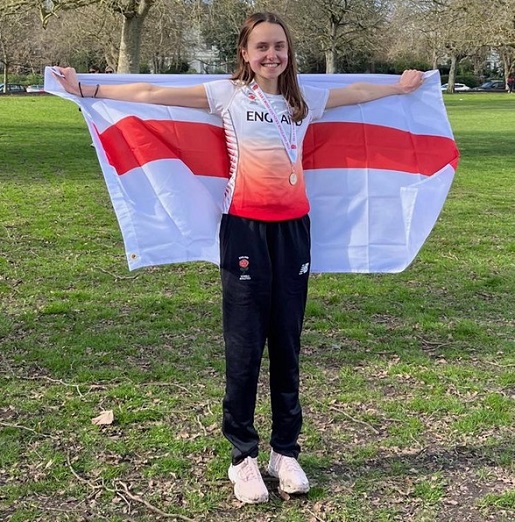 Eliza Nicholson placed 5th at the British Schools (SIAB) Cross Country Championships (U16 Girls) at Sefton Park, Liverpool on 25th March 2023, writes head coach Darrell Smith.
Representing England for the first time, the Sevenoaks AC Athlete held back in the first kilometre of the 4K race but started to catch runners as she neared the finish. Just passing an Irish athlete in the last few strides she secured 5th, part of an England Team victory. The results are here.
Eliza had only been running competitively for 2 years and is part of a successful group of runners who were 2022 Kent Cross Country Champions.