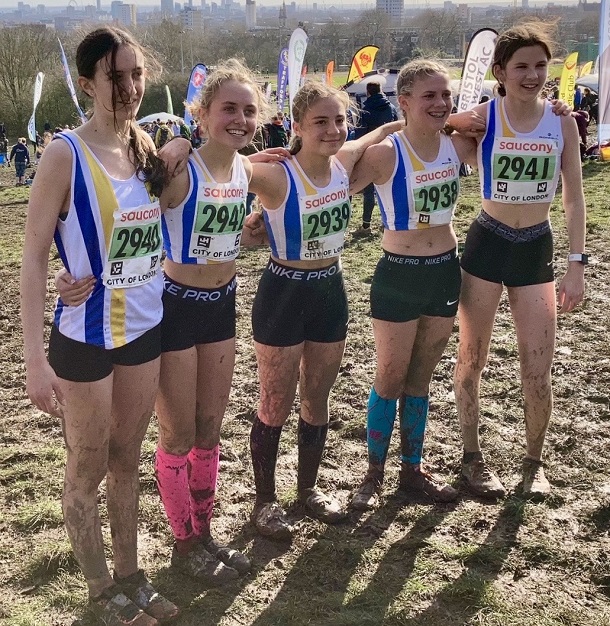 Sevenoaks AC's U15 Girls Cross Country Team placed 6th at last weekend's National Cross Country Champs held at Parliament Hill Fields, London, reports head coach Darrell Smith.

Although the sun shone conditions were wet and the course soon turned to mud even before the first race.

With over 500 runners from all over the country the race started straight up a testing hill.

After the first 500m of 4K race, the Sevenoaks Team was well placed with their leading runner, Eliza Nicholson in 50th and her two teammates Ella Baker and Holly Diprose lying, not far back, in the 60s 70s respectively. Our 4th and 5th runners, Isobel Morris and Amelia Jones, were in the 150s.

"At that point things were looking good and we were on our way to a top 10 team place, which had been our target" said Coach Darrell, "Then something happened. They all started moving through the field as one"

Into the downhill finish Eliza Nicholson had moved up to 41st, Ella Baker having her best race so far this season was 54th with the fast finishing Holly Diprose 76th.

However, it was our last two runners Isobel Morris (132nd) and Amelie Jones (205th) who secured 6th place for the Team.  

Sevenoaks AC's team were the first Kent team home, backing up their Kent Champs win in January. The full results are here.

This Race was the last Club race of the season but some of the team will be representing their respective counties at national competitions in March.