Notices
Kent GP 2017 - after 5 races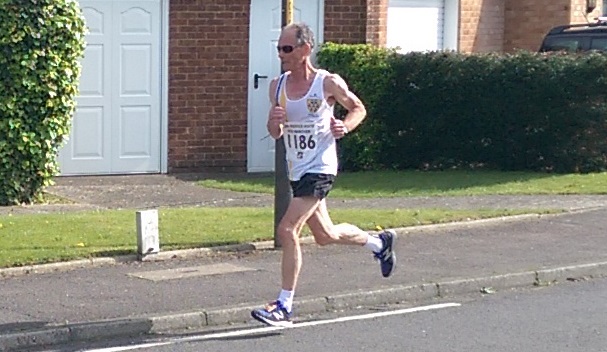 Please see this Kent GP update, writes Dan Witt. The men's team are currently 4th out of 36!!
This is before the Harvel 5 results are added, but I don't think many teams will have scored well there as it was sold out so early. A great opportunity exists for us to maintain or even improve upon our current position over the next four races, starting with the Bexley 10k on Sunday 23rd July.
Can we please get as many Sevenoaks AC entries as possible? Here is a link to enter via Run Britain, which is the cheapest way to enter with no fees. Event details are here. Hope to see some or even all of you there!
Also of note are the men's individual standings with Andrew Milne and James Graham in 15th and 16th places respectively, Keith Dowson and John Stevens 2nd and 5th M50s, James Graham (pictured above at Paddock Wood) 1st M60 and Sally Shewell 3rd W55; so individually we are also putting in some really strong performances!