KFL 2021-22 Match 1 - Swanley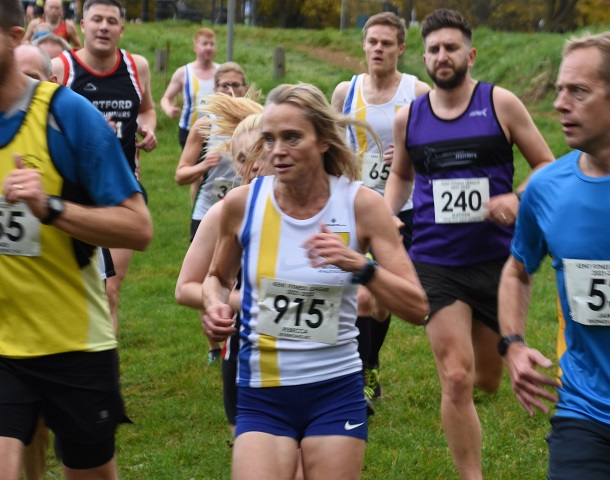 Sevenoaks AC's women were second at the first match of the new KFL season at Swanley on 14th November. Scorers were Pauline Dalton (W55), Suzy Claridge (W45), Andrea Berquez (W35) and Cath Linney, with Andrea fourth woman overall.
In all, thirty-nine SAC runners took part in a huge field of 556 runners.
The men's team were sixth with scorers Simon Hallpike (M60), Andrew Mead (M50-1), Jim Harness (M50-2), Allan Lee (M40-1), Andrew Hutchinson (M40-2), Mike Lochead, Dan Witt and Richard Alford-Smith. Allan Lee was second overall.
That put the combined team fifth on the day. The SAC results were as follows:
The full results are here.